Hello internet. I was tagged on Instagram to do a #20factsaboutme post, and I decided to post it here too. We should get to know each other, after all.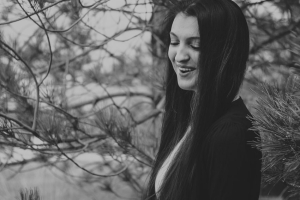 So hi. I'm Emilee. Nice to meet you. (That's me in the picture. My awesome photography friend Kelly Jasper took it. She's pretty good at making me look pretty good.)
My name is Emilee—spelled with two 'e's which a lot of people get wrong
#2 yes, my last name is 'king' even though I'm a girl
My last name is King which has inspired many not that funny jokes over the course of my nineteen years (triple points if you can think of one I've never heard)
Person on the phone: Keene?
Me: No, King.
Person on the phone: Keend?
Me: No, King. K-I-N-G. Like a queen but the boy one.
I'm a self-published YA author of two books—Surviving on a Whisper and Surviving through the Night—and both are available on Amazon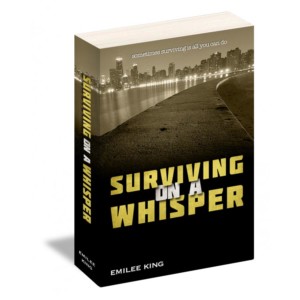 I might be biased but I think you should read them
Right now I'm working on editing and revising the third and final book in my series
I love writing. Like a lot
#6 'til the end of the line
Marvel is my soul and I would not be the person I am today without Captain America #teamcap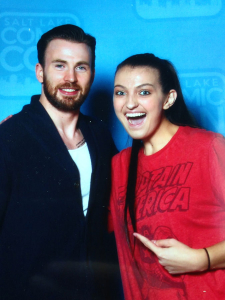 What, this? Oh it's just me with my hero at Comic Con. No big deal.
I hate being wet. Especially wet hair. Yuck. You'd think that would make me cut all my hair off but it actually goes almost all the way down my back.
Because of this problem, someday I'm going to invent 'insta-dry' which will dry me instantly. Stay tuned
I collect cups and sticky notes and sharpies and anything else I think is cool.
My mom thinks I'm a low-class hoarder. I believe I'm a keeper of important things
Because who doesn't? Current favorites are The Office, Agents of Shield, Making a Murderer, and iZombie. Also, I am known to watch Phineas and Ferb from time to time
#10 I'm a total in-the-closet Twihard
Twilight was my first fandom (yeah, yeah, I know) and though I've moved on to other things, it still holds a place in my heart
I'm a hardcore Swiftie (and I got to go to her 1989 concert!) but I also love Paramore, Florence + the Machine, Birdy, Sia, OneRepublic, and Fall Out Boy
The most embarrassing things on my playlist are probably the Descendants soundtrack (Rotten to the Core, anyone?) and Barbie and the Diamond Castle
#12 Simba, remember who you are
I'm a born and raised Disney kid and proud to be one. I'd tell you my favorites but there's just not enough room
#13 my favorite time waster
I'm a recovering solitaire addict. For how many hundreds of hours I've played the game, you'd think I'd be better at it, but my win rate is, like, 2%
#14 the perfect mix of lemon and lime
I love Sprite. It's possible I've had more Sprite than water in my lifetime
It goes 1. fountain 2. small bottle 3. two liter 4. can
I used to have titanium rods in my legs, which was cool, but this last summer I found out I was allergic to them so they got taken out 🙁 I miss them dearly
(this is my plug for everyone to get metal tested before implant surgery. Please please please)
I get all of my hoodies a size or two larger because I love when my sleeves are a little too long
My favorite feeling is the wind. I love roller coasters, four-wheeling, and rolling down the window in the car on the freeway
I really love the smell of Subway. Don't know if that's weird
My favorite foods are probably pizza, mashed potatoes, scrambled eggs and brownies
Also, if you bring me Sour Patch Watermelons or chocolate covered pretzels, I'd pretty much love you
My best friend is my sister named Savannah. It's funny because I call her Nan and everyone thinks I'm talking about my grandma. Also, she's sitting next to me right now
if you made it all the way to the end, then you're a stand up human being